The Berlin Historical Society 1771 House is located at 725 Worthington Ridge. Open by appointment, it is adjacent to the Worthington Meetinghouse. The property was purchased from the Woodruff family in December, 2017.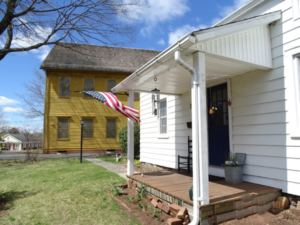 The acquisition of the property was made possible by the generous bequest of Myrna Pauloz in honor of her mother, Ruby Nye Morse, a founding member of the Berlin Historical Society.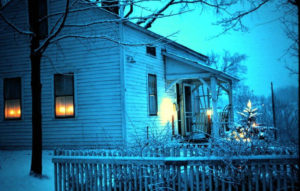 The 1771 House is situated on 1.4 acres. The property was purchased by Eben Coe Woodruff in 1880. Research is underway to determine the original builder of the house and use of the property. There are stories of the house having been moved from "..up the street…" but little is known beyond that. Recent restoration has shown very early architectural features probably dating to the mid-1700's. The property was purchased from the Woodruff family in 2017 after having been in their family for 147 years.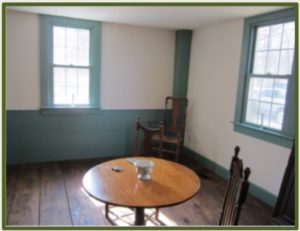 The 1771 House features a fully restored front Hall, artfully restored from original features by members Pam Pethigal and expert craftsman Ken Ayers. Recovered during restoration are wide floorboards, gunstock corner posts, faux woodgrain painting, and linen wallpaper.  The restored room is furnished with period antiques and will be the stage for future Historical Society events.
The newer addition of the house, built around 1956, hosts the Berlin Historical Society Research Center. Bookshelves were custom made by Ryk Nelson and donated to the 1771 House. Open by appointment, the Society's book collection and maps are available for research.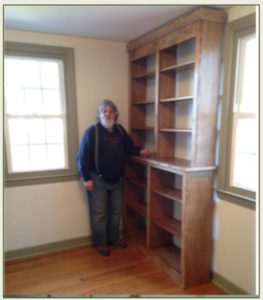 The location of the 1771 House, right behind the Worthington Meetinghouse, provides potential for additional open space functions and parking for future Meetinghouse events. Further attractions and programs at the 1771 House are planned.
The 1771 House property is a Certified Wildlife Habitat.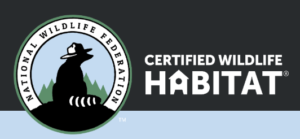 For more information and appointments to use the Research center, please see Contact Us.